Brief #128: First Plenum: New Leadership
The 20th Party Congress (October 16-22) elected a new Central Committee, which held its first plenary session on Sunday, October 23. As per past practice, the new Central Committee formalised a new Party leadership and confirmed top appointments (中文 | EN), including:
Politburo (24 members)
Politburo Standing Committee (seven members)
General Secretary of the Central Committee (Xi Jinping)
Central Secretariat (seven members)
Central Military Commission (chairman, two vice chairmen, four members)
Central Commission for Discipline Inspection (secretary, eight deputy secretaries, 19 members of its standing committee)  
Instead of going into details about these appointments, which I might return to in later posts, I want to make three broad observations.
First, the outcomes of the Party Congress (election of the Central Committee and changes to the Party constitution) and the appointments formalised by the first plenary session have further consolidated Xi's power and the position of his coalition as the dominant force in the Communist Party. Out of the 24 members of the Politburo, I count 20 in the Xi camp.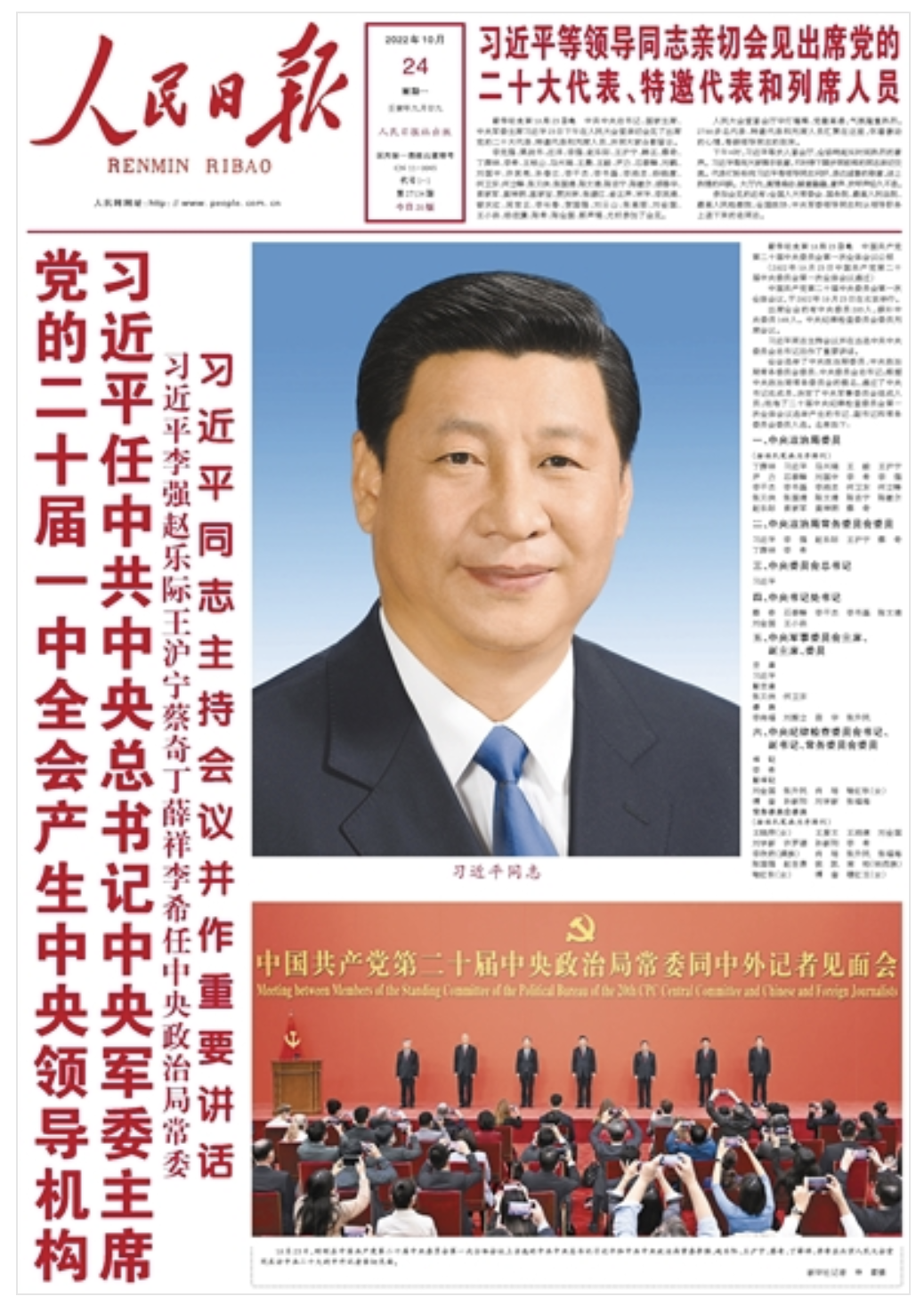 This post is for paying subscribers only