Brief #77: centenary, HK, Kiwifruit
Neican Brief is a weekly analysis of China-related current affairs. This series is made possible by the support of the Australian Centre on China in the World, Australian National University.
Subscribe to China Neican and join thousands of policymakers, researchers, and business and media professionals. If you are already a fan of what we do, please share it with your friends:
1. Party centenary
In a few days, on July 1, the CCP will commemorate its centenary.
In Chinese culture, 100 years is synonymous with longevity (长命百岁). Whatever we may think about its longevity, CCP has certainly come a long way. Founded in 1921 amid political and social upheaval, it has survived vicious struggles, both internally and against external foes. Today, the CCP is the most powerful political organisation in the world, with 92 million members, ruling over a fifth of humanity.
The Party has organised a full-year program in celebration of its centennial, including a Party history education campaign, exhibitions and cultural performances, seminars and conferences, and the publication of numerous books and documentaries.
In recent months, the Party-state's propaganda system has been in overdrive. The chorus of songs and praises of the CCP and its historical achievements is loud and tiring. Much of the rhetoric has been self-glorifying.
In short, there are three parts of the Party's message. First, the Party's successes were part of a historical process that was inevitable. Second, the 100-year history of the Party is a glorious one characterised by high-minded idealism and moral rectitude. And third, under the CCP's leadership, the Chinese nation will again become powerful and respected.
The hubristic rhetoric of the Party about its place in history is laughable if not for the serious consequences this has for China's future.
What worries me about this rhetoric is that its ahistorical. It ignores historical contingency and complexity; it sanitises the darker aspects of the Party's past; and it offers a vision for a meeting with historical destiny.
The CCP's centennial is an occasion for us to reflect on its complex and ambivalent past, and the role that it has played in shaping Chinese modernity.
2. Farewell, Apple Daily
Hong Kong pro-democracy tabloid Apple Daily was forced to shut in yet another setback for media freedom in Hong Kong. The last issue of the tabloid went out on Thursday.
After Hong Kong's national security law was enacted last July, the clock started to tick down for Apple Daily. The paper's founder, top editor and multiple executives have been arrested under the law. In addition, its office has been raided and assets were frozen.
To be clear, Apple Daily was forced to shut because it published articles that were critical of the authorities in Hong Kong and Beijing. Its targeting by the authorities sends a loud message to others in the city: you will pay a high price for political dissent.
The demise of Apple Daily is a symbol of the unravelling of the freedoms guaranteed by Beijing to the city upon its handover by the British in 1997. This unravelling has been accelerating following the 2019/2020 protests. The CCP leadership subscribes to the view that crackdown on political dissent and reinforcing its control over the city is necessary for political stability. The issue with this logic is that it sows the seeds for future cycles of resistance and oppression: repression begets resistance, and further repression is needed to quell resistance.
Hong Kong has been a special place in the Chinese-speaking world. For decades it has been the nexus between China and the wider world, a gateway, a crossroad where cultures, peoples, ideas and businesses meet.
Hong Kong may continue to be a financial center, but with the erosion of freedom of speech and rule of law, the city will lose its special magic as a cultural crucible and twilight zone of political possibilities.
3. Kiwifruit
Kiwifruit is New Zealand's biggest horticultural export by both volume and value. In 2020, the Zespri, the country's giant kiwifruit cooperative, had a revenue of around US$2.7 billion. The most valuable of all Kiwifruit varieties is the Sungold: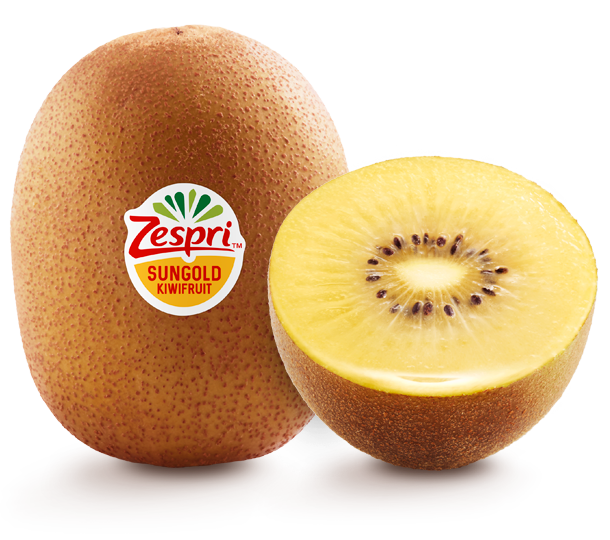 Sungold was developed in 2010 to be resilient to a new disease that had wiped out much of the country's Kiwifruit vines. In the mid-2010s, some of its vines were smuggled to China. Now, there are thousands of hectares of the fruit being cultivated by Chinese growers.
This is a big deal for the New Zealand's Kiwifruit industry. Zespri believes that even at the low end of estimates, vines cultivated in China will produce as much as New Zealand exports to China (around 30 million trays).
Zespri has tried to shut this down by going through China's legal system. It has not been successful because it doesn't have the support of Beijing.
Without the ability to stop the vine from spreading in China, Zespri has proposed a new strategy. Rather than going after Chinese orchards, it is proposing a year-long trial to buy the fruits from these orchards and market them in China under the Zespri brand.
This is interesting on a number of levels. First, in Jason Young's words: "The Zespri question is really one of what happens if you lose control of your intellectual property in the Chinese market?"
Businesses may not be able to rely on the legal system in China to protect its intellectual property. Even if Zespri got the central government in Beijing behind an effort to shut down Chinese orchards, there is no guarantee that provincial or local authorities would play along.
Second, there is the question of how to deal with differences with Chinese actors. For example, New Zealand could make this a diplomatic issue. In this case, working with Chinese growers may seem unpalatable ("why should I pay you to counterfeit my fruit?"), but it may be a pragmatic approach.
Third, and this is what I enjoy the most: what goes around comes around.
Kiwifruit turns out to have been native to China. Records of the fruit go back as far as the 12th century. In China, the fruit is known as "macaque peach" 猕猴桃. Vines of the fruit were taken from China to New Zealand in 1904. New Zealand's mass cultivation and export of the fruit started in the 1950s. Marketed as "Kiwifruit", New Zealand's national fruit actually has Chinese origins.
Beyond the irony involved, the point is that China is not an island today, nor was China ever an island. The flow of people, goods, ideas, and indeed, fruits, have shaped, and continue to shape, the world of which China is a part of.