Welcome to China Neican!
We're glad to have you here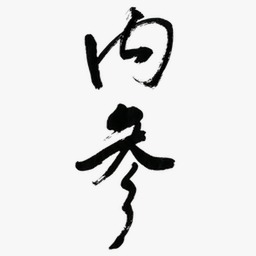 Dear friends,
Welcome to China Neican 内参, a newsletter full of expert analyses on China-related issues delivered directly into your inbox! You will find commentary, analysis, and policy recommendations on a range of China-related topics, such as geopolitical competition, trade dependence, technology competition, foreign interference, regional security, and human rights.
Why?
We started China Neican because we want to help policy-makers around the world better understand China issues.
China's opaque system means a greater understanding of its modern history and contemporary culture is crucially important for decoding China.
China Neican aims to bridge this gap. We will bring you insights and knowledge on a broad range of topics from relevant experts.
Who are we?
China Neican is a collaborative project by a community of China watchers, edited by us, Yun Jiang and Adam Ni. Here is a little about us:
With eight years of experience in public policy-making for the Australian Public Service, Yun has worked on a wide range of issues, including foreign investment, geoeconomics, trade, and emerging technology. She has hosted many seminars and roundtables for public servants on China issues.
Born in Shanghai, she migrated to Australia when she was eleven. Her personal interests are the history of China under Mao and the June 4th movement.
Adam has worked on China issues across government, academia and private sectors. He is currently researching China's military with a focus on China's military reform and modernisation, strategic forces, and military strategy. He is also interested in the United Front, China's influence activities, party-military relations, and CCP ideology.
Beyond the confines of academia, he also consults for public and private sector clients on China-related issues. Previously, he was a policy advisor for the Australian Government and a researcher at the Australian Centre on China in the world.
When not working on China, you will find Adam hanging out with his beloved houseplants and dreaming about kitties.
We're glad to have you here!
We are excited, and we are happy that you are here with us as we kick off this new project.
The good stuff (analyses) will soon flow like baiju. In the meantime, we would be grateful if you could share our new project with your contacts.
Warmest wishes
Yun and Adam