Hey everyone,
Since last week, we've added 2 new sources to the scope of the digest, bringing the total to 74 sources.
We are also trying to build a list of Chinese language sources for digesting, so please do get in touch if you have any recommendations.
Tip: if you are interested in a specific topic, then you could save time by searching for a specific word or phrase within this post (in the same way that you'd do on any website).
-Adam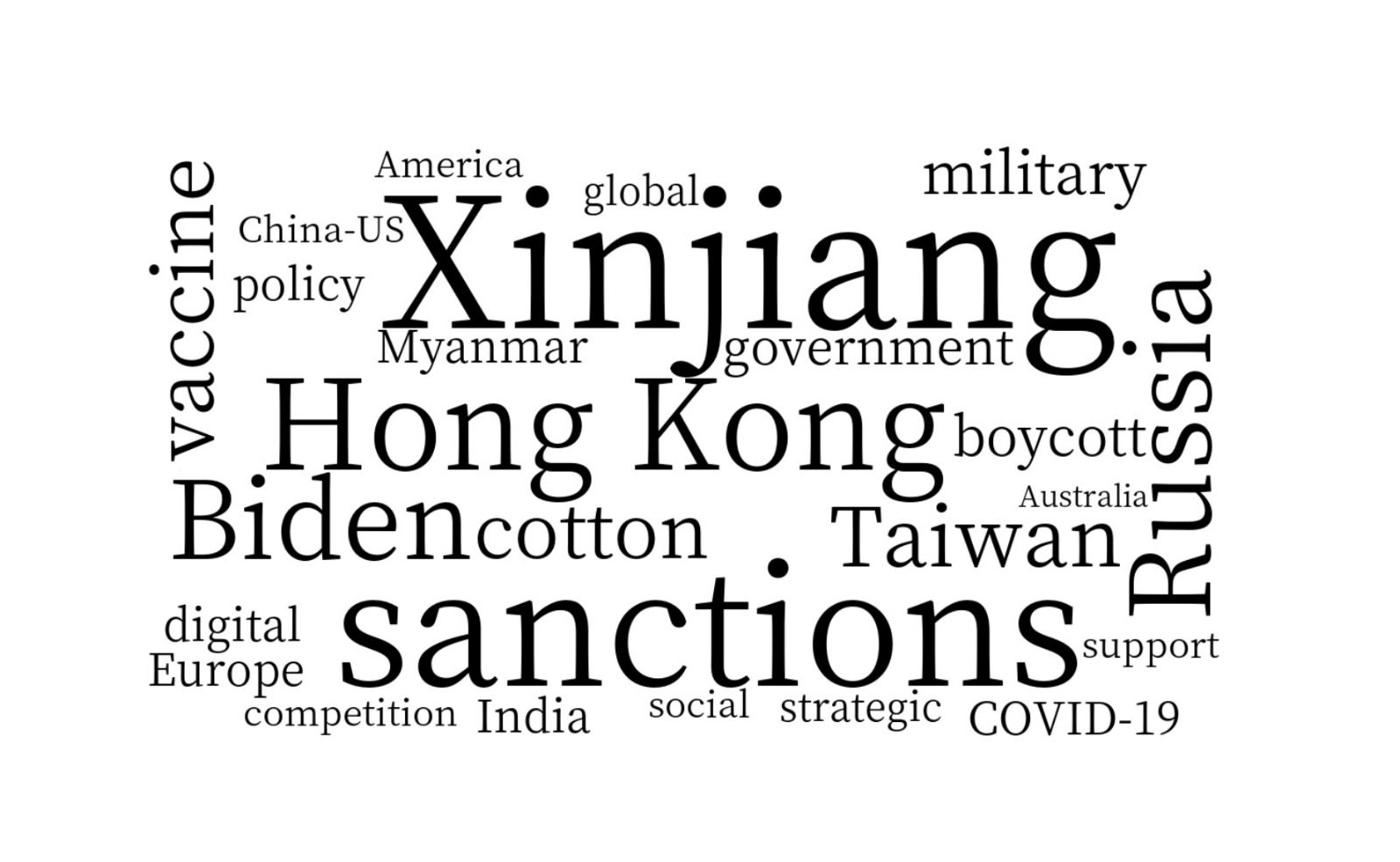 ---
The email form of this post may be clipped due to length. Click on "View entire message" at the bottom to see it in full. To view in browser, click here.
---
Recommended readings:
---
China Analysis Digest
Issue: 2021/05
Date range: March 24-31, 2021
Sources scanned: 74
Content: 199 publications from 48 sources
Download raw data (.csv)
---
China Story:
Project Syndicate:
The Atlantic:
The Economist:
Australian Financial Review:
ChinaFile:
China Digital Times:
Politico China Watcher:
Politico China Direct:
Protocol | China:
The Wire China:
Lausan:
Sixth Tone:
SupChina:
Asia Society:
European Council on Foreign Relations:
Center for Strategic and International Studies:
Chatham House:
Center for New American Security:
Chicago Council on Global Affairs:
Lowy Interpreter:
Chinese Storytellers:
ChinaTalk:
Pekingnology:
Beijing Channel:
Brookings Institution:
Center for Advanced China Research:
Foreign Policy:
The Diplomat:
MERICS:
Quartz:
ThinkChina:
The Conversation:
East Asia Forum:
U.S.-China Economic and Security Review Commission:
Center for Security and Emerging Technology:
Carnegie Endowment for International Peace:
China Brief:
National People's Congress Observer:
What's on Weibo:
Taiwan Insight:
Hong Kong Free Press:
The India China Newsletter:
Takshashila PLA Insight:
Observer Research Foundation:
Beijing to Britain:
The Strategist:
China Dialogue:
END OF DIGEST