China Analysis Digest #11
Issue: 2021/11
Neican Digest lists new China-related publications.
Subscribe to China Neican and join thousands of policymakers, researchers, and business and media professionals. If you are already a fan, please spread the word:
Issue: 2021/11
Date range: May 5-11, 2021
Sources scanned: 84
Content: 183 publications from 44 sources
Download raw data (.csv)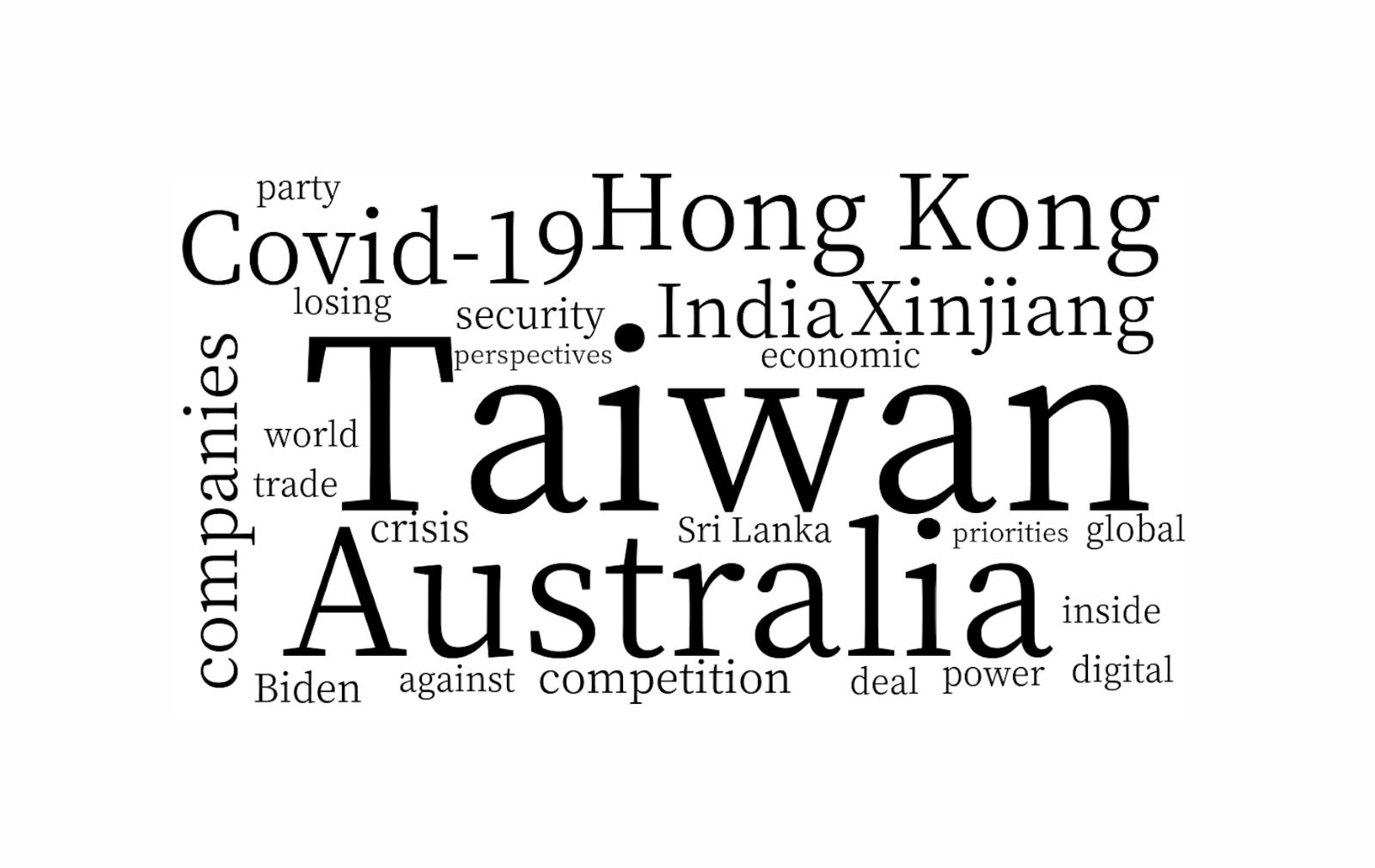 Recommended readings:
---
The email form of this post may be clipped due to length. Click on "View entire message" at the bottom to see it in full. To view in browser, click here.
---
China Story:
MacroPolo:
Lawfare:
China Brief:
Project Syndicate:
The Atlantic:
The Economist:
Australian Financial Review:
Lowy Interpreter:
East Asia Forum:
Pearls and Irritations:
Asialink:
The Strategist:
ChinaFile:
Sixth Tone:
China Digital Times:
Quartz:
Inside Story:
Politico China Watcher:
Politico China Direct:
Protocol | China:
The Wire China:
SupChina:
Center for Advanced China Research:
MERICS:
Australia-China Relations Institute:
Observer Research Foundation:
The Conversation:
The Diplomat:
Foreign Policy:
ThinkChina:
What's on Weibo:
ChinaTalk:
Pekingnology:
Beijing Channel:
Tracking People's Daily:
The India China Newsletter:
Eye on China:
Beijing to Britain:
Hong Kong Free Press:
Taiwan Insight:
爱思想:
中国现代国际关系研究院
中央党史和文献研究院
习近平系列重要讲话数据库
END OF DIGEST